Ticketing
Sell Tickets Online,
On-Site and On-the-Go
Parker makes it easy to sell tickets anytime, anywhere.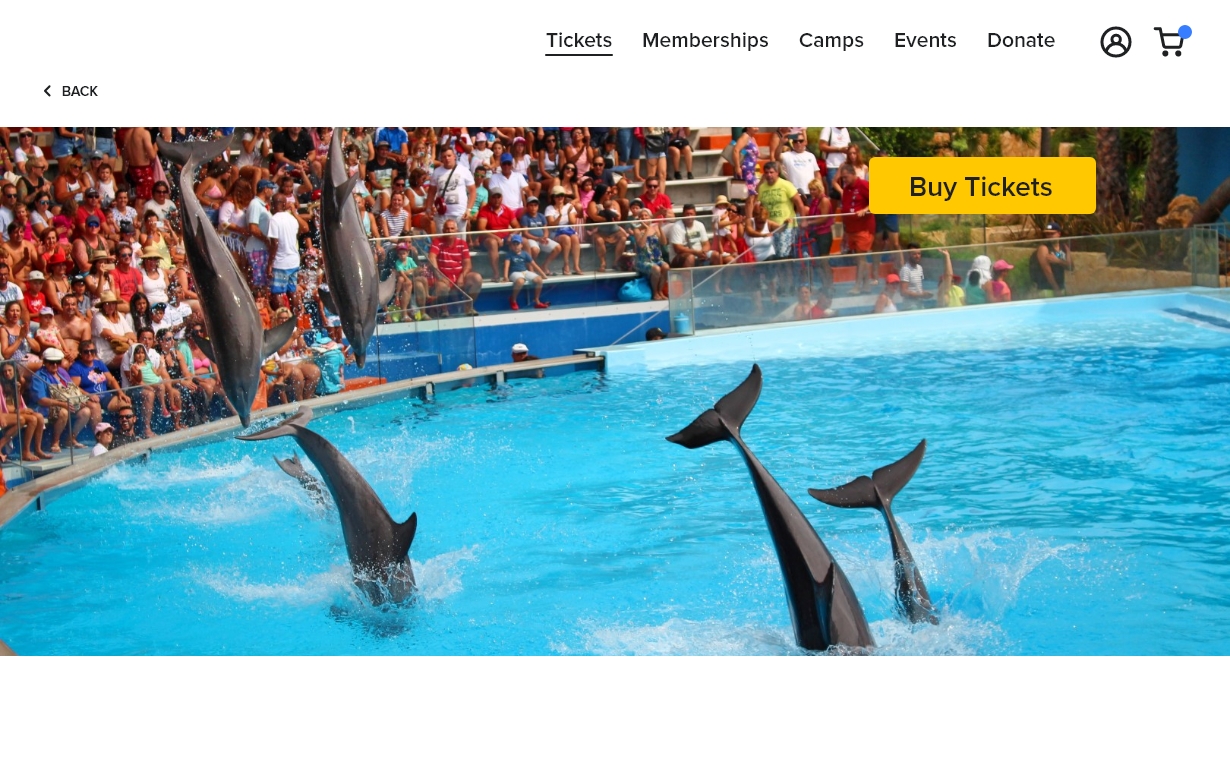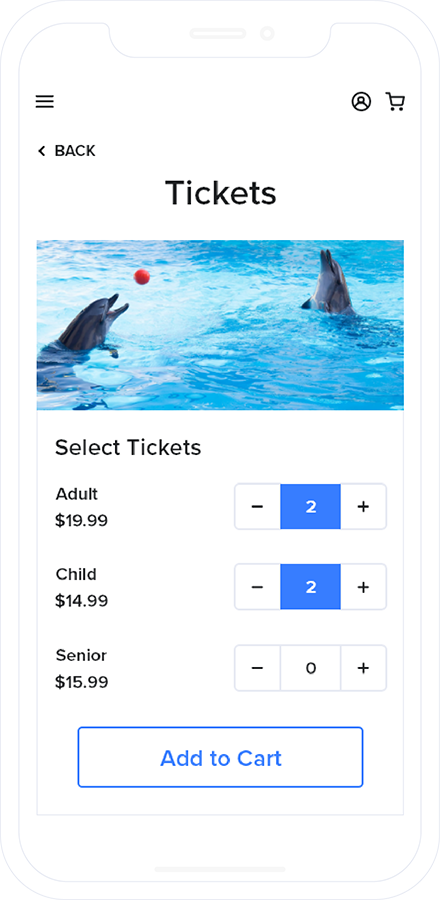 Seamless integration allows guests to buy tickets directly from your website.
General Admission
Your customers buy tickets, passes, and vouchers directly from your website, or sell tickets onsite with Parker's point-of-sale.
Group Tickets
Offer group rates and discounts when your customers purchase a set number of tickets.
Timed-entry
Control and manage entry into your attraction. Guests can buy and reserve inventory-controlled time slots, segmented by days, hours, or minutes.
Capacity Limits
Set capacity limits to the total number of tickets available so you never overbook.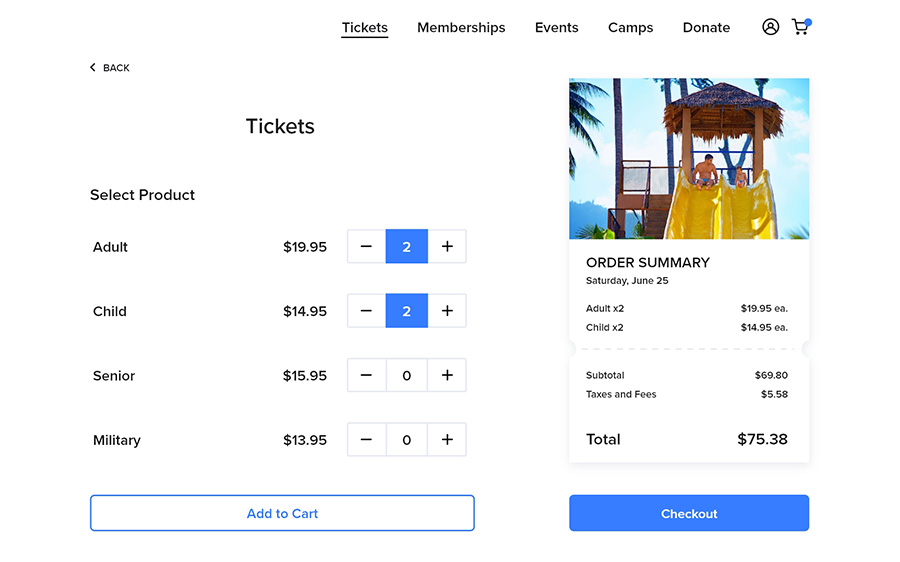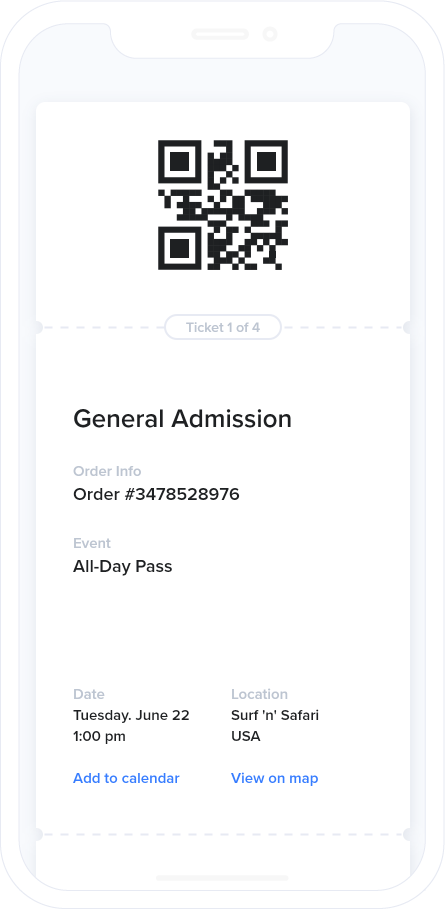 Sell Tickets Online
Tickets, Passes, & Vouchers
Sell tickets anytime from any device.
Your customers can book and pay directly from your website
Offer Add-Ons to any package or experience
Optimized for mobile with quick checkout
Customers can present their ticket using their phone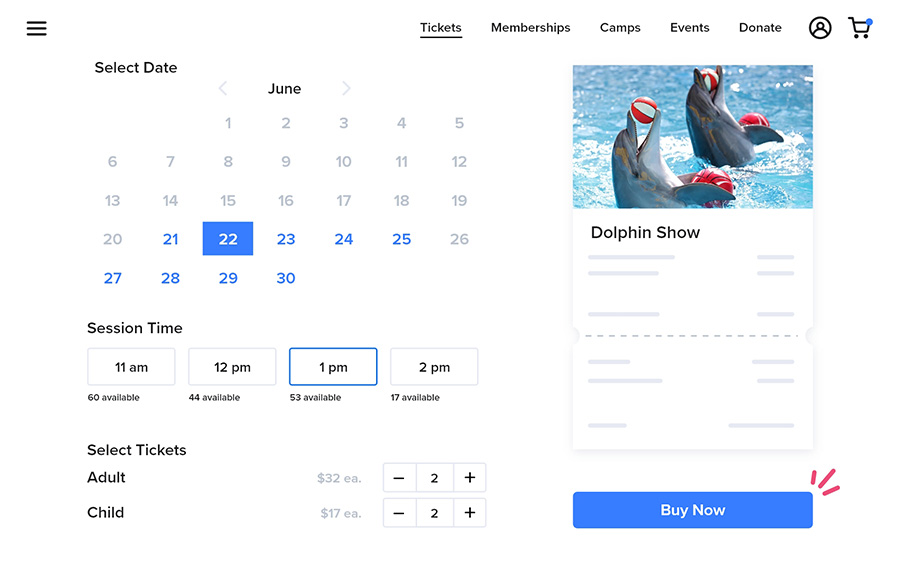 Flexible Ticket Types
Ticketing Your Way
Customizable ticketing to fit your needs. Passes, vouchers, promo codes and discounts.
Any day tickets, multi-day pass, group discounts
Date specific tickets - Capacity limits
Timed-entry - Set up time slots to allow entry at a specific time
Dynamic pricing
Powerful ticketing features
Unlimited Ticket Types
General admission, timed-entry, date specific, sessions, groups, will call, and more.
Mobile Tickets
Customers can purchase, store, and validate their tickets using their mobile phones.
Ticket Validation
Validate barcoded tickets and passes with our Android app using a mobile handheld scanner, computer, tablet, or phone.
Sell Tickets Online
Browse, book and buy from your online store using any device
Memberships & Passes
Offer discounts & perks for loyal guests. Flexible options.
Upsell, add-ons, and bundles.
Increase revenue with upsells offered during the check-out process.
Event Booking
Create events, sell date specific tickets, and manage attendees.
Point-of-Sale
Sell walk-up tickets, memberships, merchandise, and concessions.
Flexible Payments
Securely accept credit card or ACH payments, process refunds, provide discount options, and offer gift cards.
Discounts & Promo Codes
Coupon codes and auto applying rules, percentage or fixed amount.
Roster List
Option for small attractions. Print your roster list and check off each attendee as they arrive. Works off-line.
Reports & Analytics
Sales Summary, Product Sales, Category Sales, Discount Sales, Manifest, Attendance, Redemption, General Ledger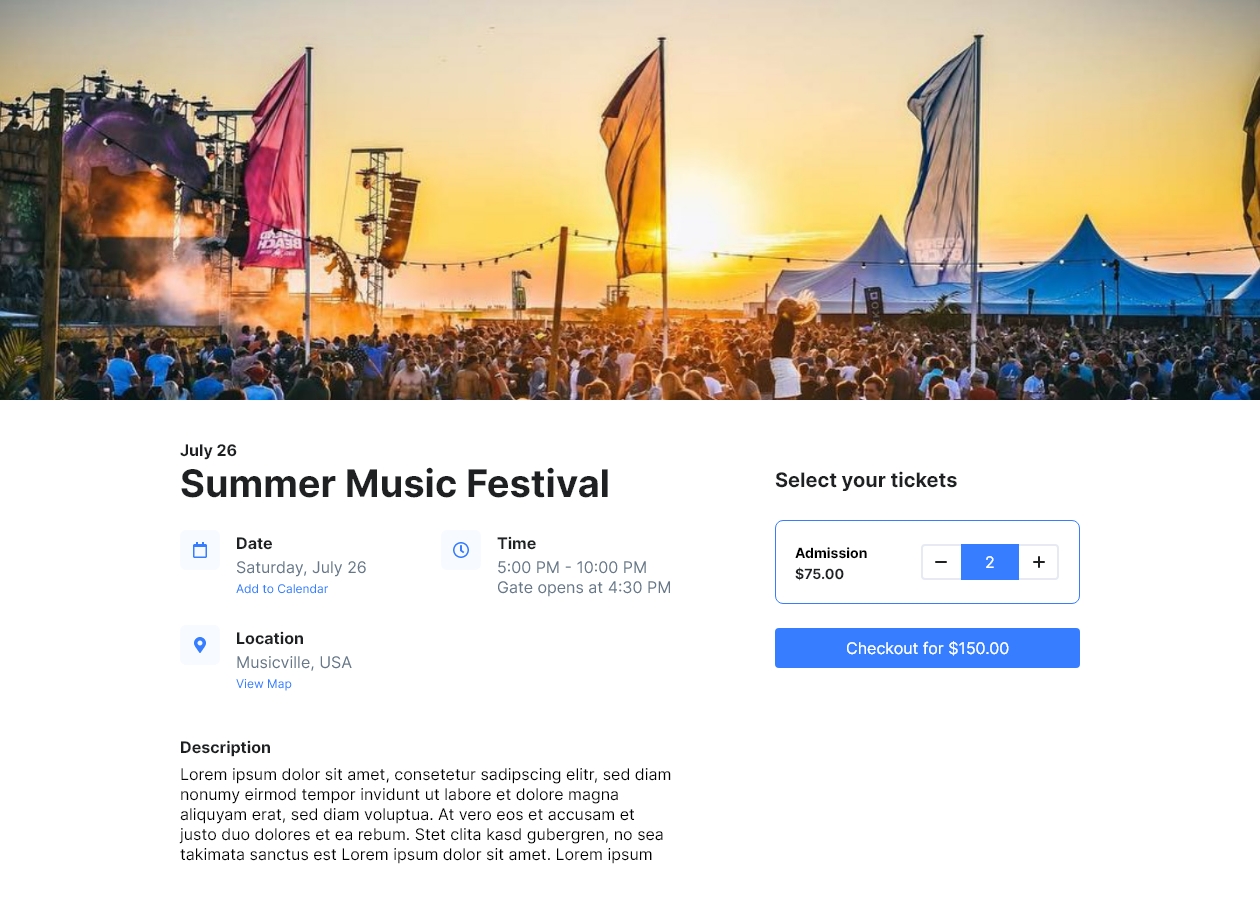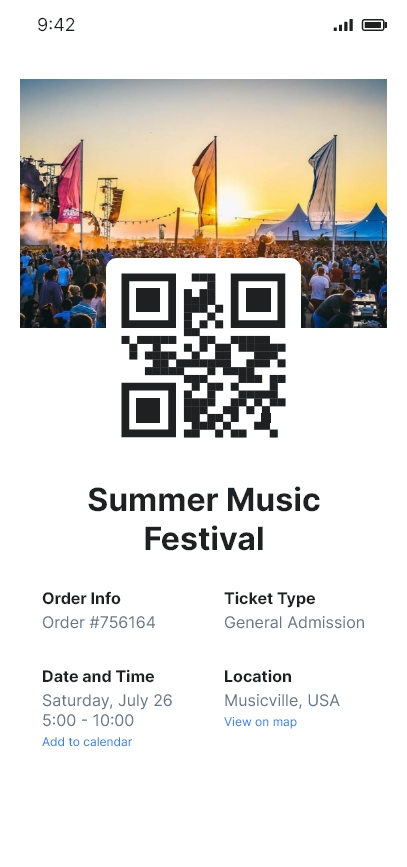 Events
Event Ticketing
Your Brand, Your Event
Custom branded event pages that look great on mobile, desktop or tablet
Book and pay directly from your website
Offer Add-Ons to any package or experience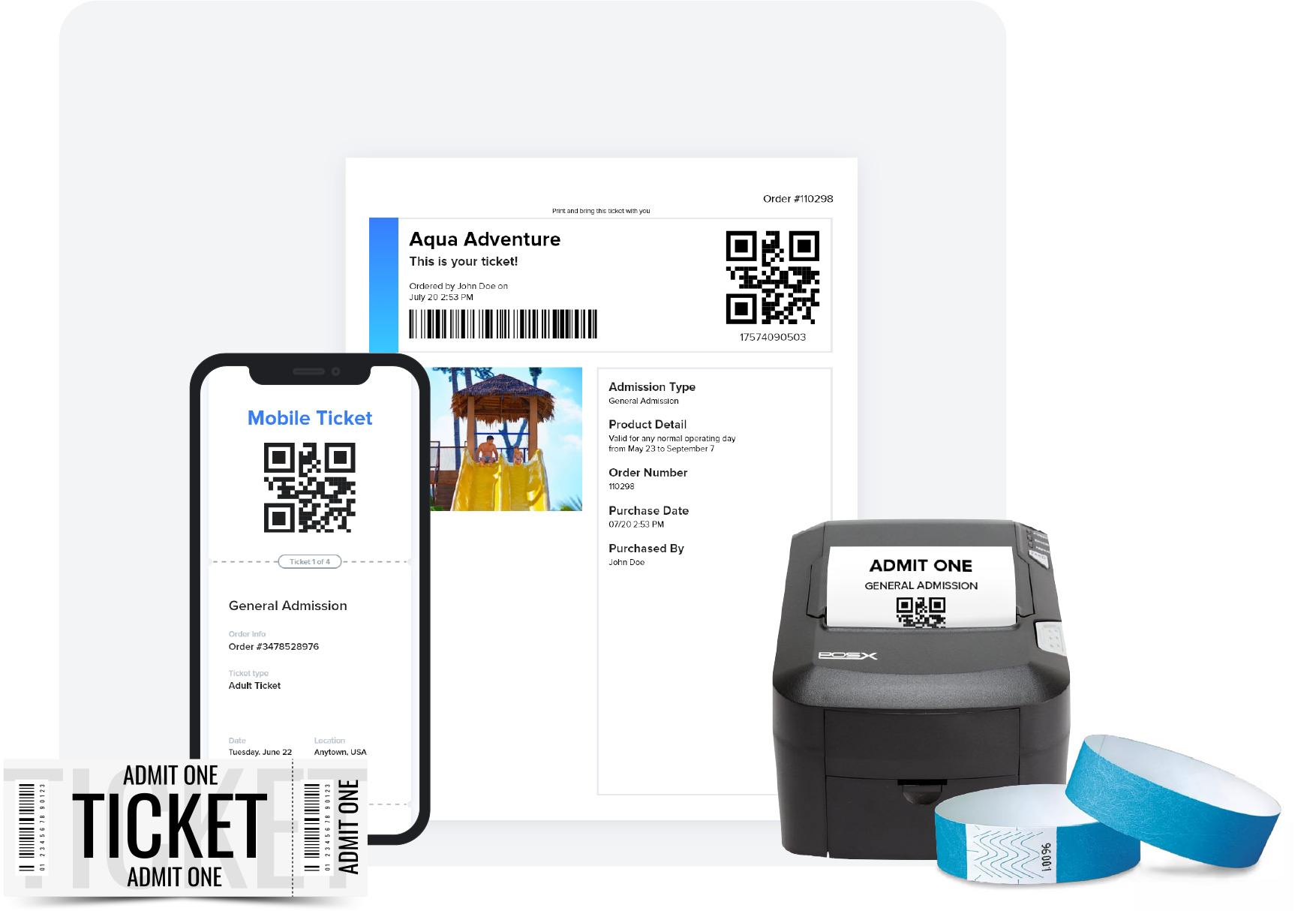 Digital & Physical Tickets
Ticketing Made Easy
All tickets are secured by a unique, non-sequential ticket number presented as a QR code to speed validation and prevent fraud.
Print-at-Home Tickets - Instant download to buyer upon purchase as a PDF.
Theatre Tickets - Boca printer thermal tickets can be designed with your brand.
Mobile Tickets - Tickets can be bought, stored, and presented for scanning and validation on smartphones.
Receipt Tickets - Economical ticket printing to receipt at the point-of-sale.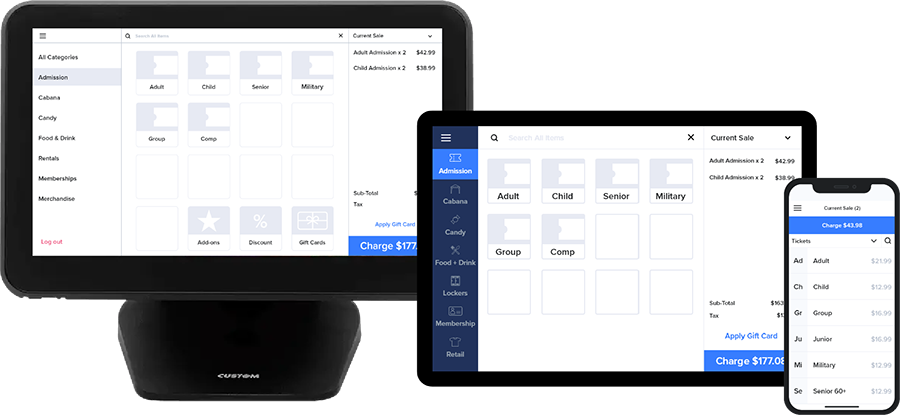 Point-of-Sale
Sell Tickets On-Site
Parker Point-of-Sale handles all admission walk-up sales
Track attendance admissions
Optionally auto-scan admissions when sold
Works with Retail, F&B, Vendors, Carts
Learn more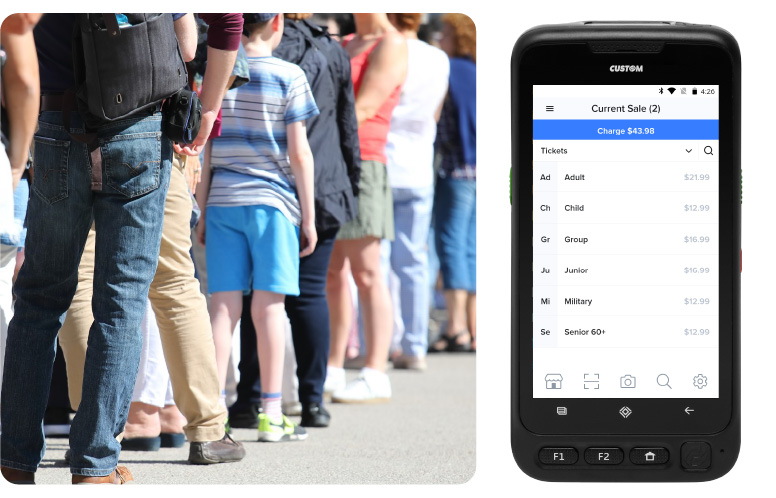 Mobile Sales
Line-Buster
Sell tickets on-the-go with Parker's mobile Point of Sale.
Full POS capability to sell on the go
Supports P-Ranger: Android 9.0 / Embedded Barcode Scanner
Supports 4G Cell Service w/ Dual SIMs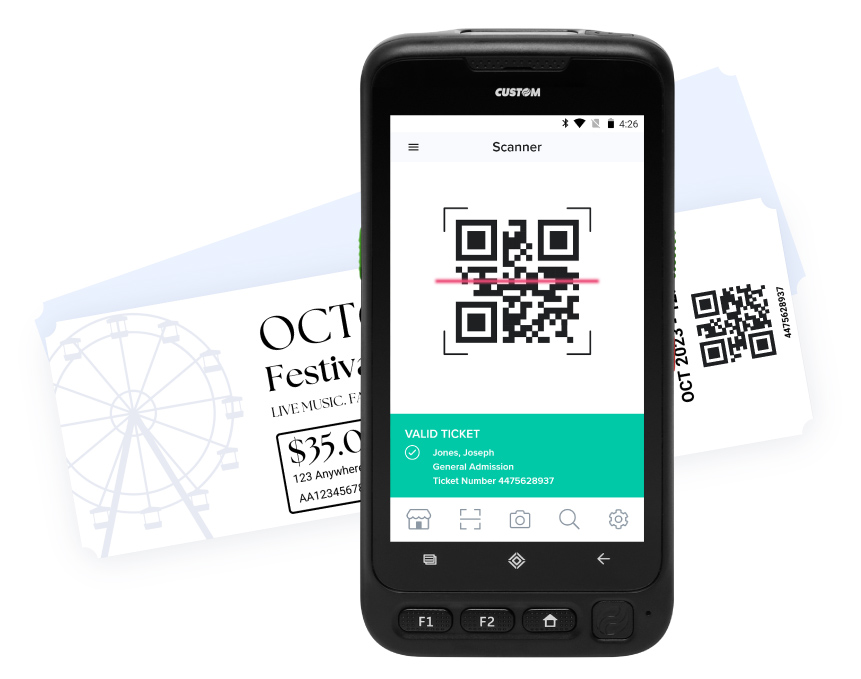 Manage Guest Check-ins
Quick & Easy Ticket Validation
Speed up customer entry with a variety of ticket validation options.
Use desktops and Android tablets & phones to scan tickets.
Supports P-Ranger: High-speed embedded barcode scanning
Lookup tickets by name, email or order number.
Print roster list for offline check-in.
Accept payments quickly, easily, and securely.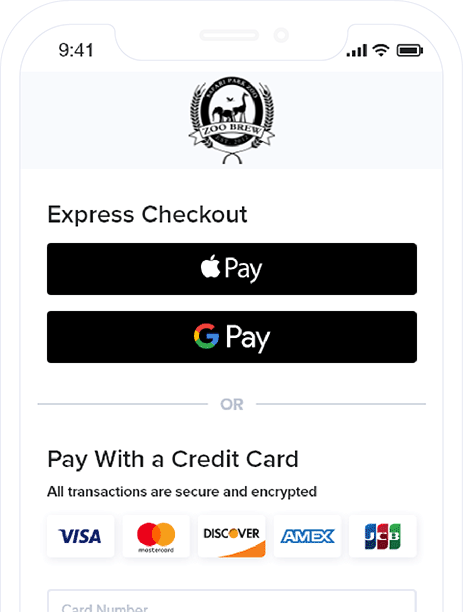 Easy Checkout
Accept Multiple Forms of Payment
Accept payment from credit cards and digital wallets.
All major credit cards
Apple Pay & Google Pay
Bank Account (ACH)
Get a quick demo
See how Parker can help you simplify your day-to-day tasks, delight your customers, and grow your revenue.
Fill out this form and we'll be in touch within 24 hours!