Amusement Park And Attractions Management Software
All-in-One
Amusement Park
Management Software
Discover software to manage and grow your business. Parker has everything you need for your tickets, passes, birthday parties, point-of-sale, and so much more!
Parker's seamless integration allows guests to buy tickets directly from your website.
General Admission
Your customers buy tickets, passes, and vouchers directly from your website, or sell tickets onsite with Parker's point-of-sale.
Group Tickets
Offer group rates and discounts when your customers purchase a set number of tickets.
Timed-entry
Control and manage entry into your attraction. Guests can buy and reserve inventory-controlled time slots, segmented by days, hours, or minutes.
Capacity Limits
Set capacity limits to the total number of tickets available so you never overbook.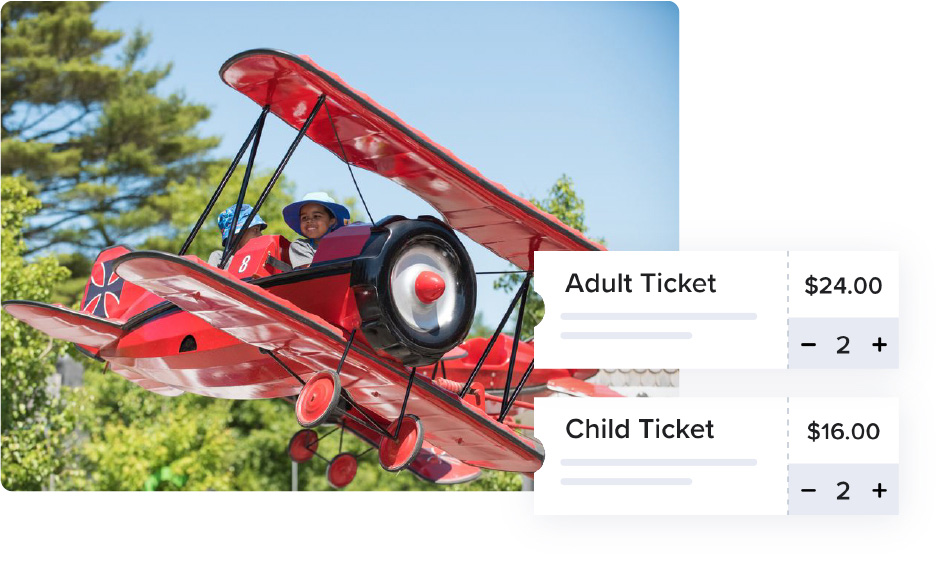 Online Store
One-stop-shop for
your theme park
Sell anything, anywhere, anytime with your branded online-store.
Sell tickets, passes, package bundles, & gift cards.
Online booking – parties, groups, sessions, experiences.
Register for camps & field trips with custom forms.
Sales campaigns, discounts, and promo codes.
Learn more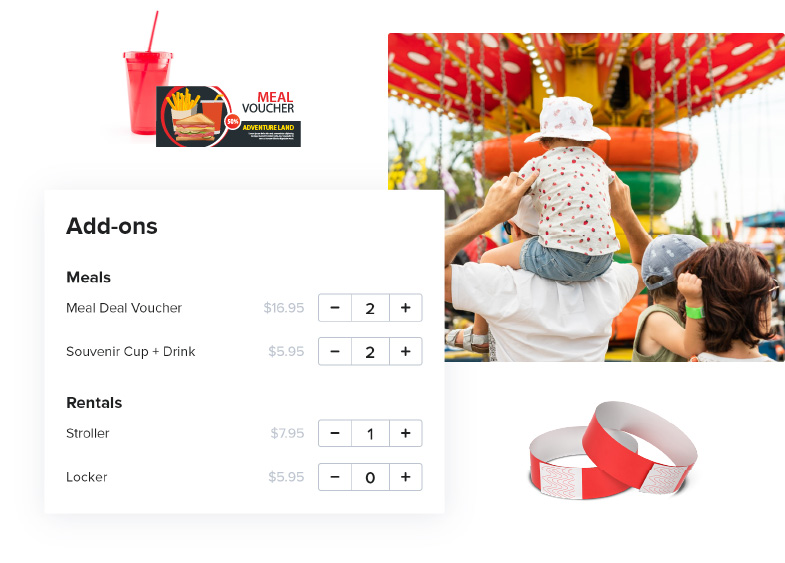 Upsell & Add-Ons
Upsell & add-ons are an instant boost to your sales
Increase sales by offering additional related products.
Add convenience and enhance guest experience.
Offered before check-out based on selection.
Learn more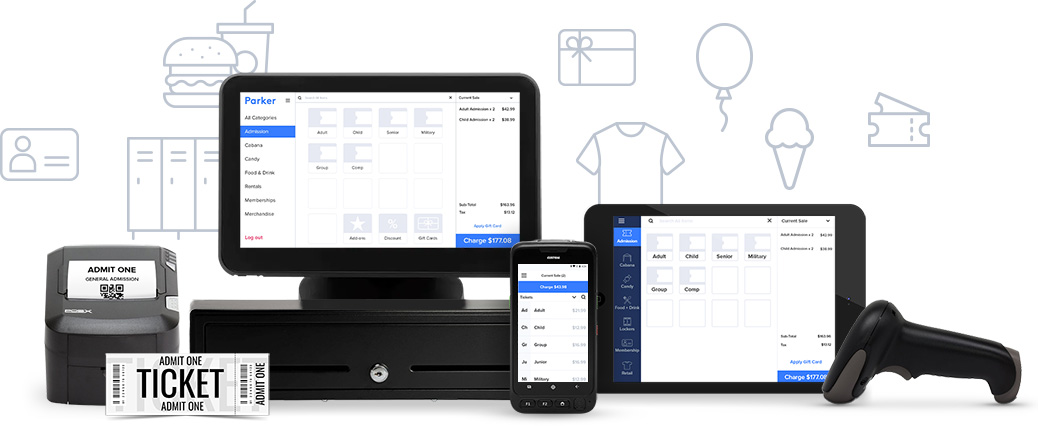 Ticketing Point of Sale + Mobile
Amusement Park Point of Sale
that's powerful and easy-to-use.
Streamlined ticketing and memberships that keeps your park running smooth.
Walk-up tickets & passes, & admissions
Retail, food & beverage, mobile carts, and gift cards
Rentals with refundable deposits
Apply discounts and issue refunds
Learn more
Powerful features for your theme park business
Ticketing
Online & Walk-up Tickets, Date Specific or Any Day, Open or Timed-Entry Secure Ticket Validation
Memberships & Passes
Individual, family, renewal and gift. Take and store member's photo for quick identity verification. Fast processing online and on-site.
Upsell, add-ons, and bundles
Drive more revenue with targeted cross-sells, upsell recommendations, and add-ons for your store.
Discounts
Coupon codes and auto applying rules allow a percentage or fixed amount to be discounted from the product price or order total.
Online Party Booking
Book online with real-time availability. Customize party packages with add-ons.
Flexible Payments
Securely accept credit card or ACH payments, process refunds, provide discount options, and offer gift cards.
Rentals
Offer inventory controlled products, strollers, wheel-chairs, lockers, and other limited resources. Refundable deposits.
Groups & Field Trips
Group bookings can be reserved online with guest minimum requirements, custom forms, and pricing.
Gift Cards
Your customers can purchase eGift cards online or in person and email them to their friends and family. Can be redeemed online and in-store.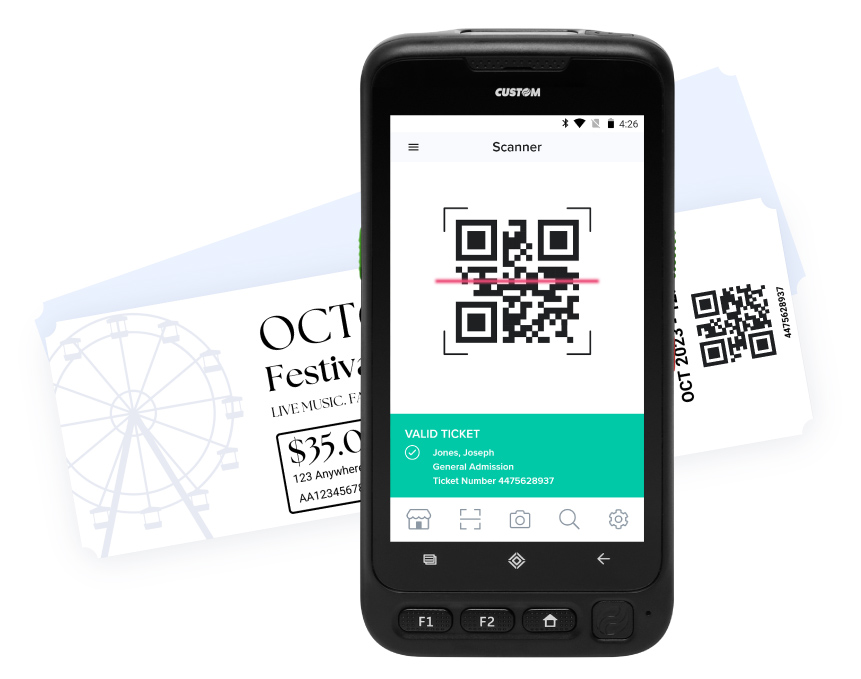 Access Control
Quick & Easy Ticket Validation
Speed up customer entry with a variety of ticket validation options.
Use desktops and Android tablets & phones to scan tickets.
Supports P-Ranger: High-speed embedded barcode scanning
Lookup tickets by name, email or order number.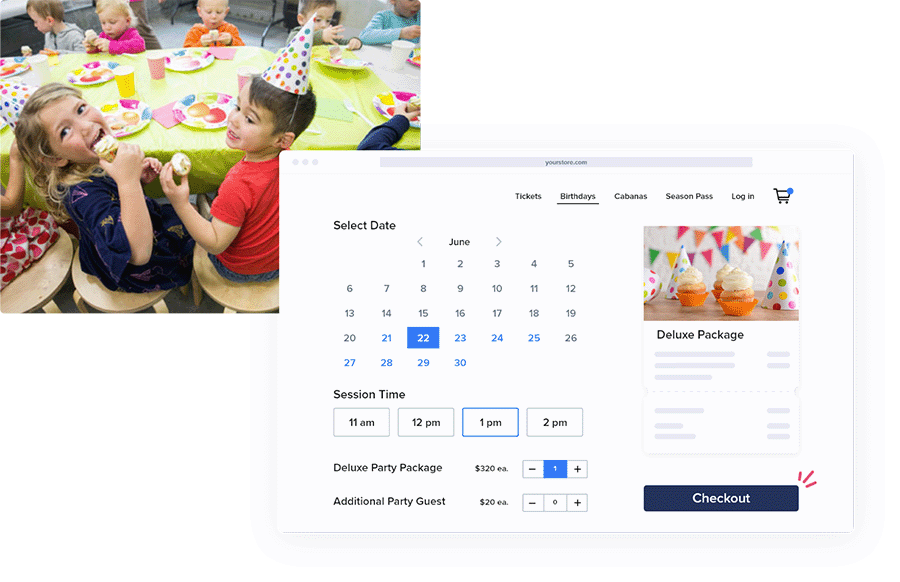 Online Party Booking
Party Bookings 24/7
Customers can schedule and pay for parties online.
Availability updated in real-time – book date/time and reserve party rooms. No double booking.
Custom party packages, deposits, and party add-ons.
Party management – guest schedule, guest check-in, and manifest report.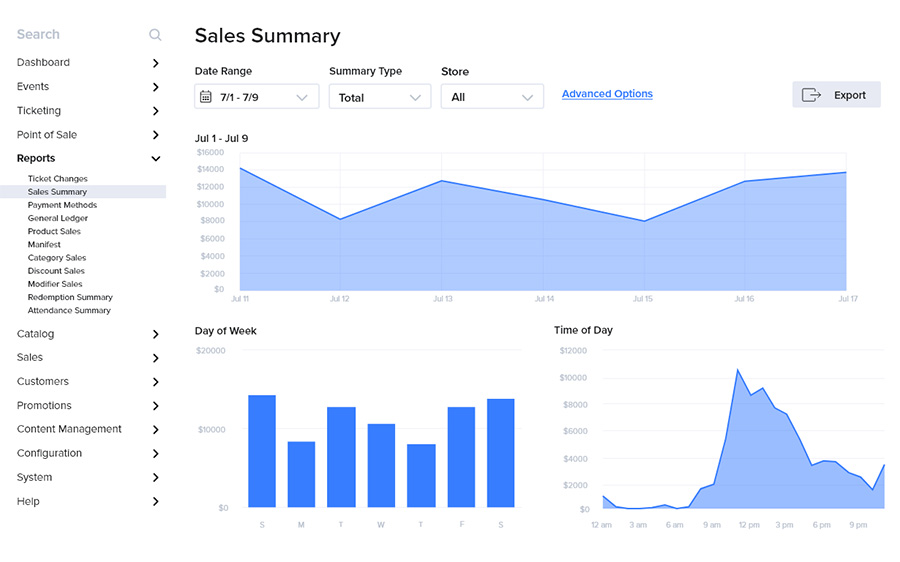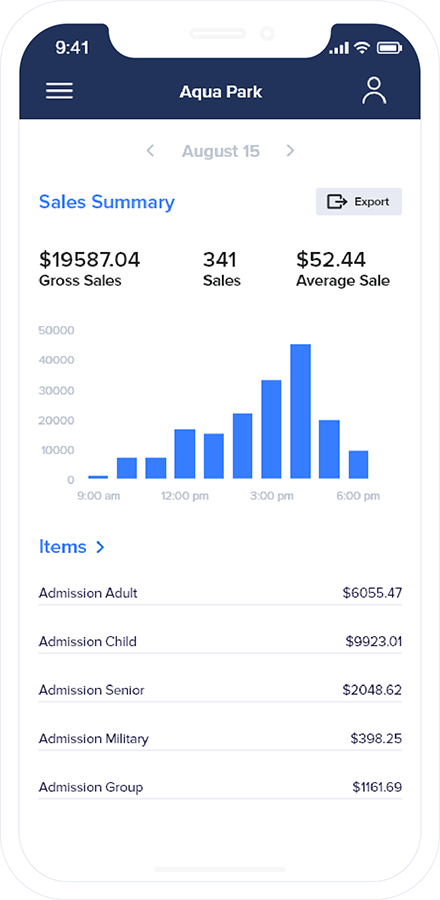 Real-Time Reporting
Make business decisions backed by data
Easy-to-use reporting dashboard
Track sales, attendance, and redemption in real-time.
Visualize trends with built-in graphs.
Custom Reports, Scheduled Delivery, Export to Excel
Sales Summary, Product Sales, Category Sales, Cashier, General Ledger
Get a quick demo
See how Parker can help you simplify your day-to-day tasks, delight your customers, and grow your revenue.
Fill out this form and we'll be in touch within 24 hours!