Zoo & Aquarium Management Software
All-in-One
Zoo Management Software Platform
Discover software designed especially for zoos and aquariums. Tickets, memberships, groups, fields trips, events, donations, and more!
Automate your zoo
Streamline your zoo operations with Parker's advanced ticketing software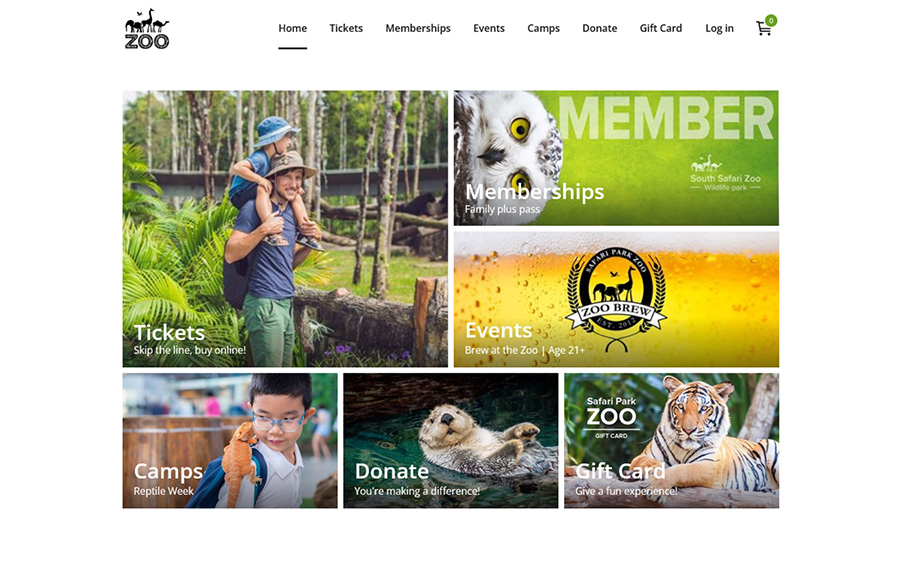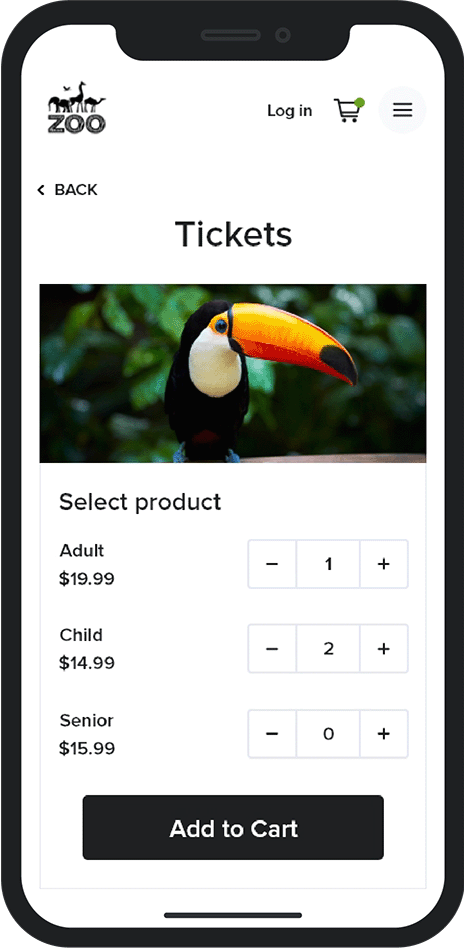 Online Store
One-stop-shop
for your zoo or aquarium
Guests can easily shop, book, and donate online with your modern online store.
Buy tickets, memberships, and gift memberships
Accept online donations.
Book groups, parties and field trips.
Register for camps.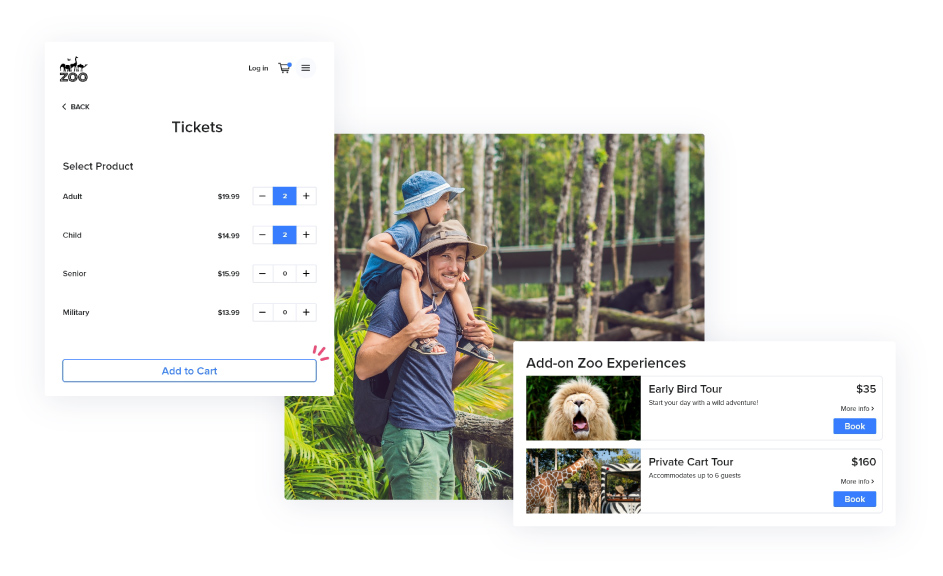 Sell Online & Onsite
Tickets, groups & add-ons
Guests can easily purchase tickets online and enhance their zoo experience with add-ons.
Any day tickets, date specific, timed entry, multi-day, group discounts
Date specific tickets - Capacity limits
Dynamic pricing
Offer add-ons to any package or experience
Learn more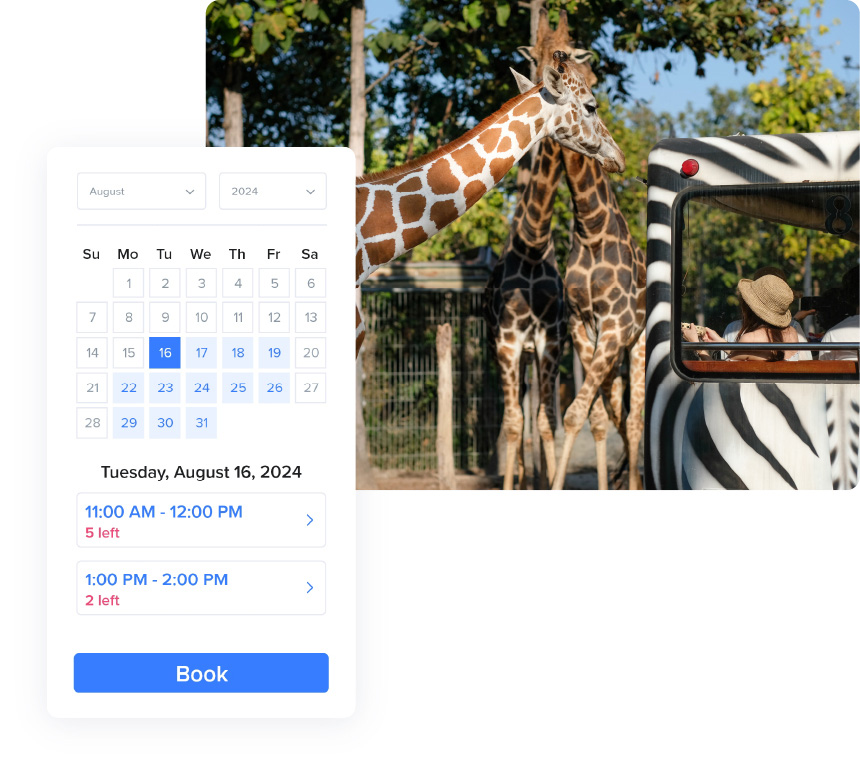 Book Online
Online booking with real-time availability
Guests can do it all online, no more phone tag of filling out request forms.
Timed-entry admission
Book zoo experience sessions
Reserve birthday parties and events
Groups, field-trips, camps
Learn more

Point of Sale
Parker's point of sale is built for zoos
Easy-to-use POS accepts all payment types and manages inventory in real-time.
Admissions, memberships, and events
Concessions, merchandise, and mobile carts
Book experiences, parties, camps & classes
Apply discounts and issue refunds
Learn more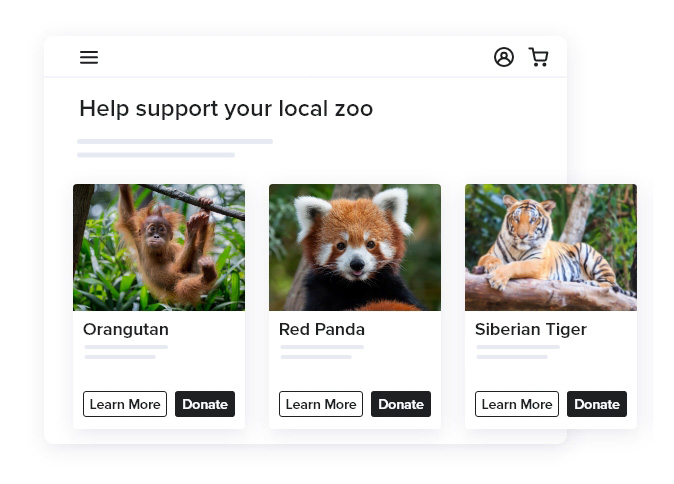 Donation Features
Grow your non-profit
We have all of the features you need to
elevate your online fundraising.
Your donors can choose one-time or recurring donations.
Allow donors to dedicate their gift in honor of or in memory of others.
Customize pre-set donation amounts to create impactful asks.
Send automatic thank-you emails to donors.
Learn more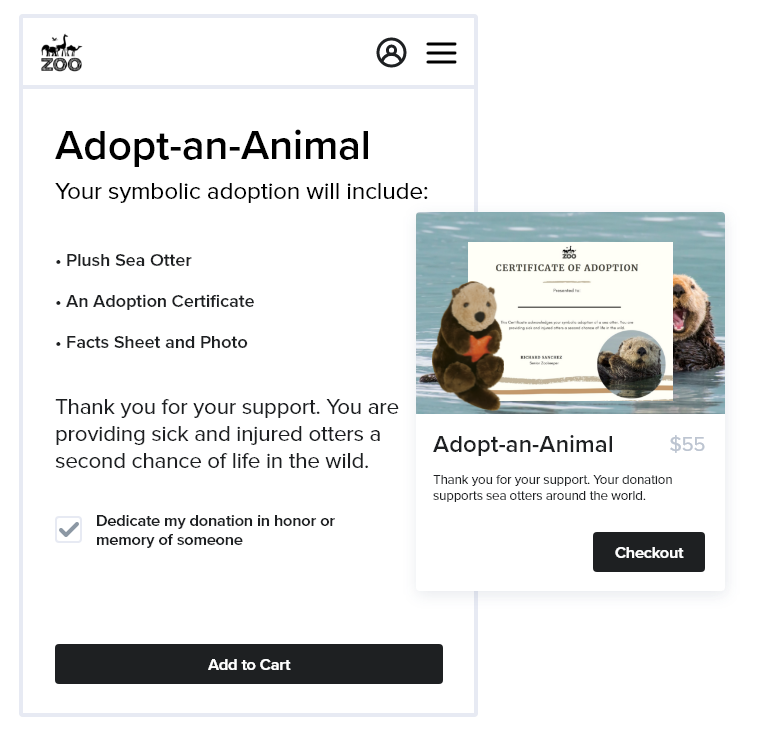 Fundraising Campaigns
We support your creative fundraising campaigns
Whether it's crowd funding, adopt-an-animal, a brew-at-the-zoo event or other creative ideas, just let us know what you need and Parker will set it up for you!
Learn more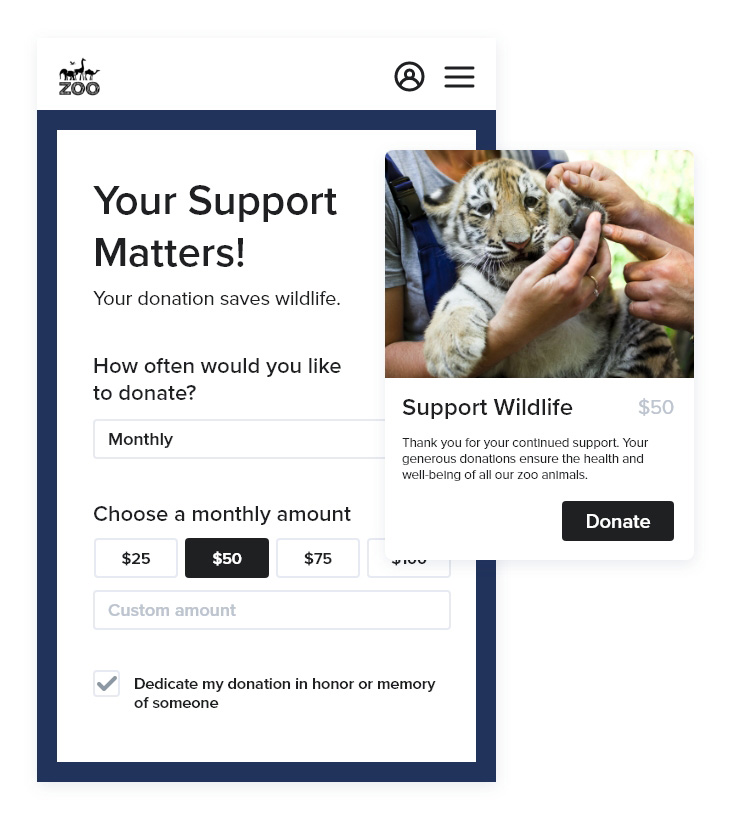 Recurring Donations
Recurring Giving
You need funding you can depend on. Build a community of reliable, recurring support for your mission.
Allow donors to contribute weekly, monthly, or annually.
Easily collect donations via credit card or ACH.
Learn more
Powerful features for your zoo
Ticketing
Online & Walk-up Tickets, Date Specific or Any Day, Open or Timed-Entry
Memberships
Incentivize loyal guests with discounts, benefits & perks. Fast processing online and onsite. Online member portal.
Point-of-Sale
Walk-up, Mobile, Retail, Food & Beverage, Gift Cards, Discounts
Event Booking
Create events, sell tickets, manage fundraisers and check-in attendees
Groups & Field Trips
Group bookings can be reserved online with guest minimum requirements, custom forms and pricing.
Fundraisers & Donations
Create fundraising campaigns. Accept online donations, one-time and recurring.
Sell Online
Branded online store to sell tickets, memberships, merchandise, gift cards, book events, parties, camps & classes.
Online Party Booking
Book online with real-time availability. Customize party packages with add-ons.
Speedy Check-In
Validate barcoded tickets and passes with our Android App using a computer, tablet or phone.
Add Ons
Upgrade your ticket with added zoo experiences, tours, strollers, lockers, meal vouchers, and more.
Discounts & Promo Codes
Coupon codes and auto applying rules allow a percentage or fixed amount to be discounted from the product price or order total.
Gift Memberships
Let your customers purchase gift memberships online and email them to their friends and family. Can be redeemed online and in-store.
Online Camp Registration
Create custom forms, automate communication with campers, and accept deposits and payments online.
Staff Permissions
Role based security allows for multiple employee roles with access to only what is needed. Unlimited number of roles and logins.
Reports & Analytics
Sales summaries; product, category, and discount sales; manifests; attendance; redemptions; general ledgers; and more!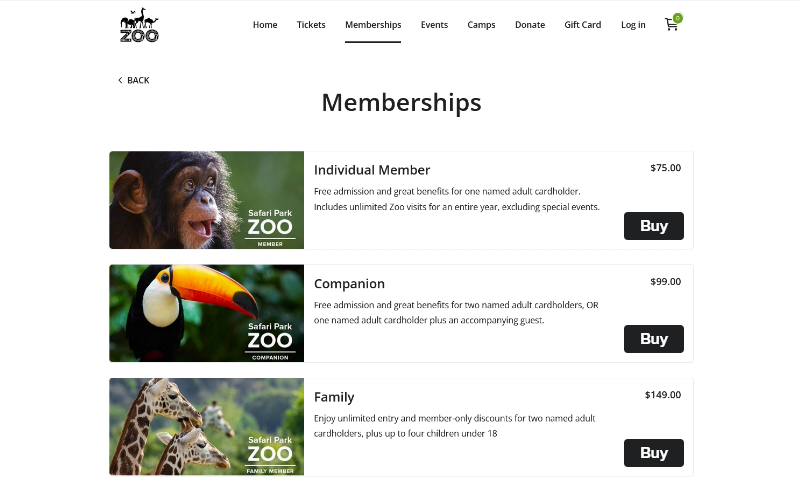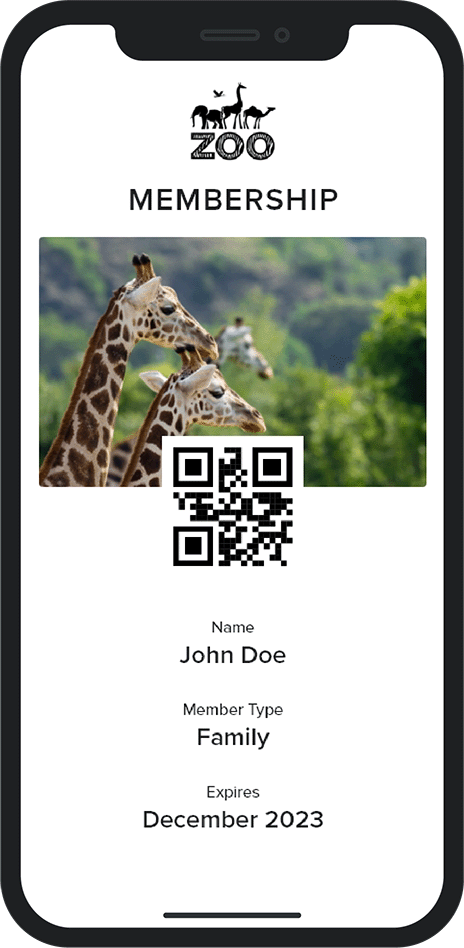 Memberships
Sell Memberships
Online & Onsite
Quick and easy membership processing
Photo ID - Take and store member photo for quick identity verification at points of entry.
Tiered membership packages, up-sell with annual parking passes and other add-ons.
Fully integrated, members can reap the benefits and discounts throughout your zoo- gift shops, restaurants and more.
Activate pre-printed, branded member cards and key tags.
Learn more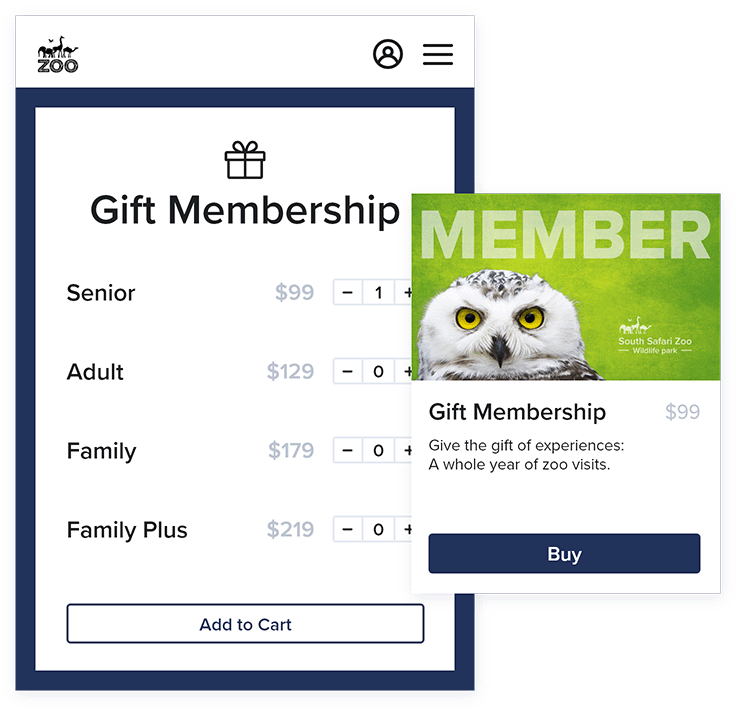 Gift Membership
Gift a membership
Membership gift vouchers make it easy!
Select the level of membership you'd like to give and complete the purchase online.
Your gift can be sent instantly or choose a future delivery date.
The membership does not become active until the recipient redeems their voucher.
Learn more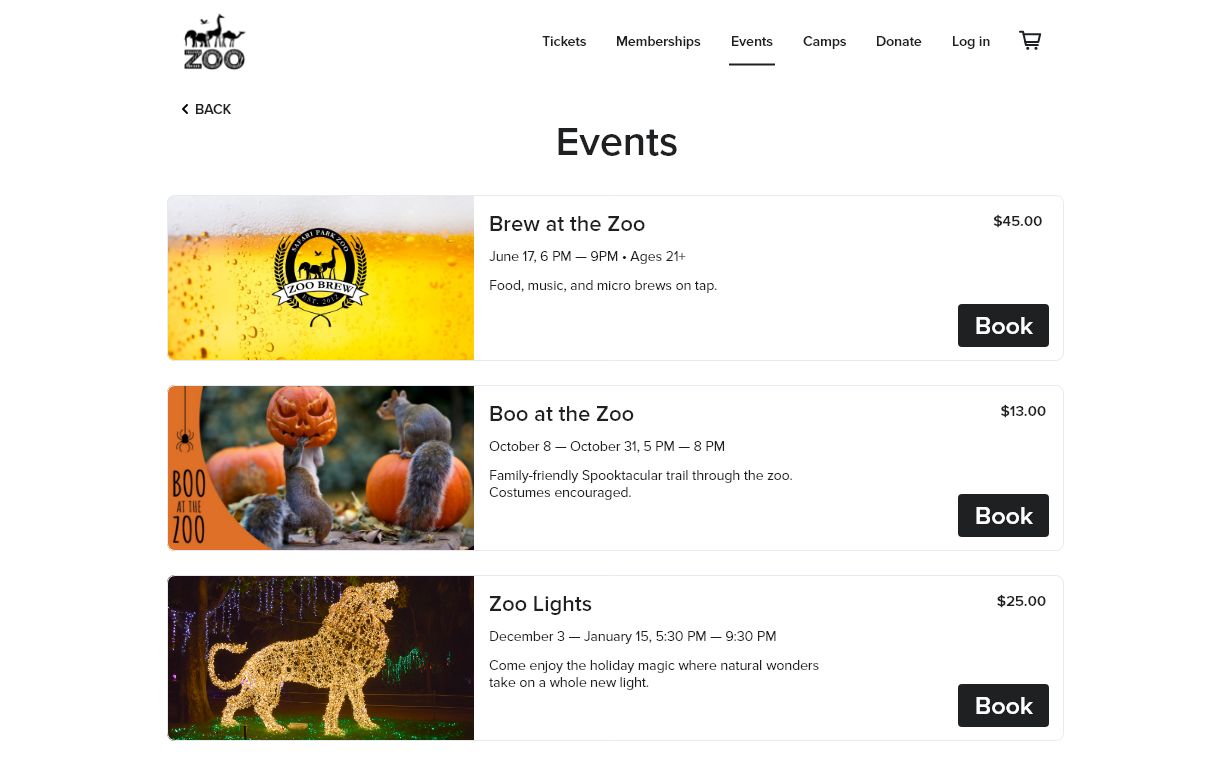 Event Ticketing & Registration
Fundraisers & Events
Sell event tickets online and onsite.
Branded event pages for your fundraisers and events=
Accept donations online and at the event
Easily check-in attendees
Quickly access your event data using our real-time reports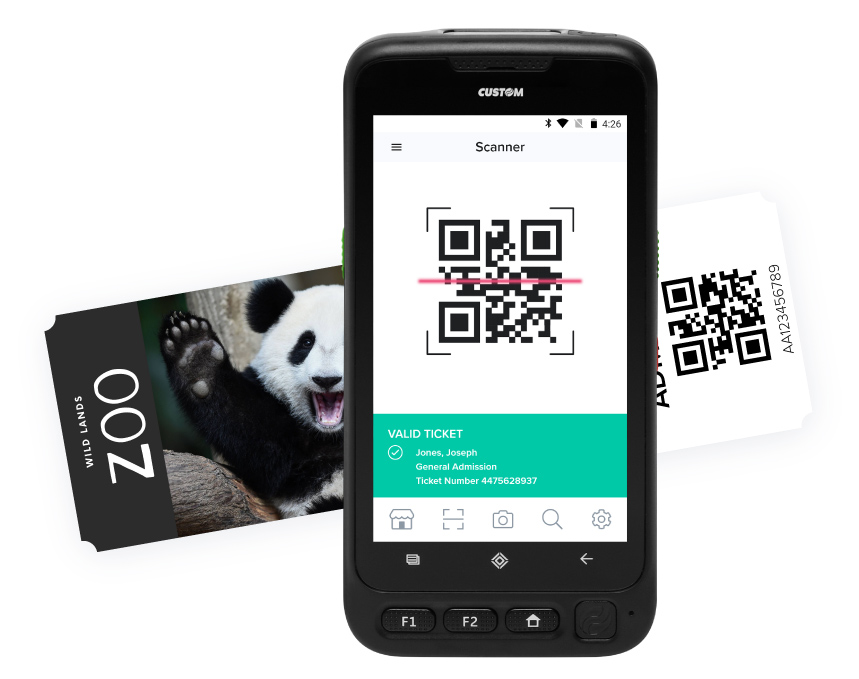 Quick &amp Easy Ticket Validation
Speed up customer entry with a variety of ticket validation options.
Use desktops and Android tablets & phones to scan tickets.
Supports P-Ranger: High-speed embedded barcode scanning
Lookup tickets by name, email or order number.
Print roster list for offline check-in.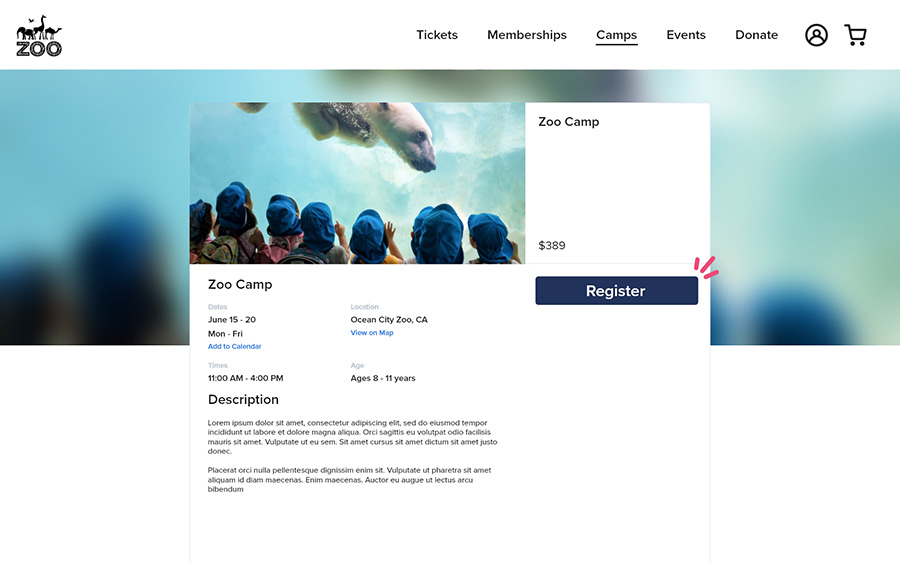 Online Camp Registration
Camps & Field Trips
View calendar with real-time availability.
Clear description of your camp offerings
Flexible schedule: session, weekly and day camps
Set capacity limits and show the number of spots left
Offer camp add-ons: t-shirts, photos, extended care
Learn more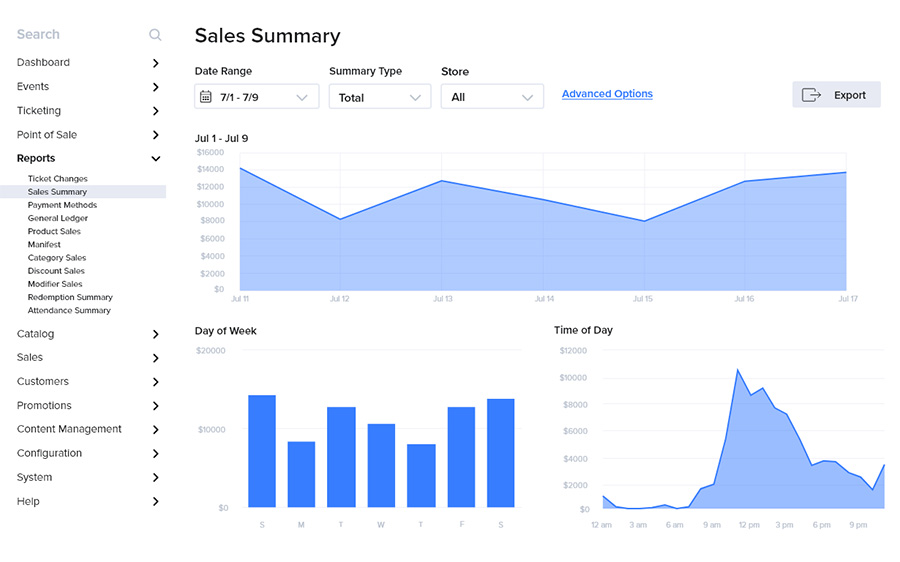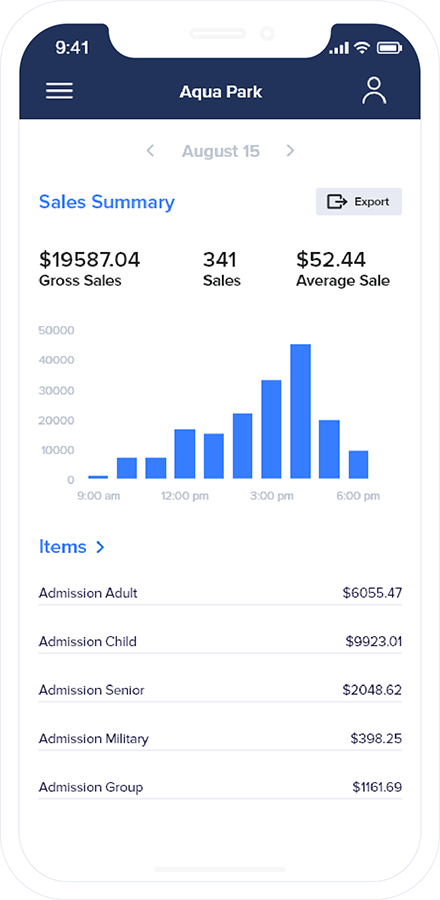 Real-Time Reporting
Make business decisions backed by data
Easy-to-use reporting dashboard
Track sales, attendance, and redemption in real-time.
Visualize trends with built-in graphs.
Custom Reports, Scheduled Delivery, Export to Excel
Sales Summary, Product Sales, Category Sales, Cashier, General Ledger
Get a quick demo
See how Parker can help you simplify your day-to-day tasks, delight your customers, and grow your revenue.
Fill out this form and we'll be in touch within 24 hours!