Indoor Playground Management Software
All-in-one software to grow your indoor playground business
Explore specialized software designed for playgrounds and activity centers, offering features for tickets, memberships, birthday parties, camps, donations, and more!
Automate Your Indoor Playground Business
The easiest solution to operate and
expand your indoor playground business
We do all the setup and product updates for you so you can stay focused on your business.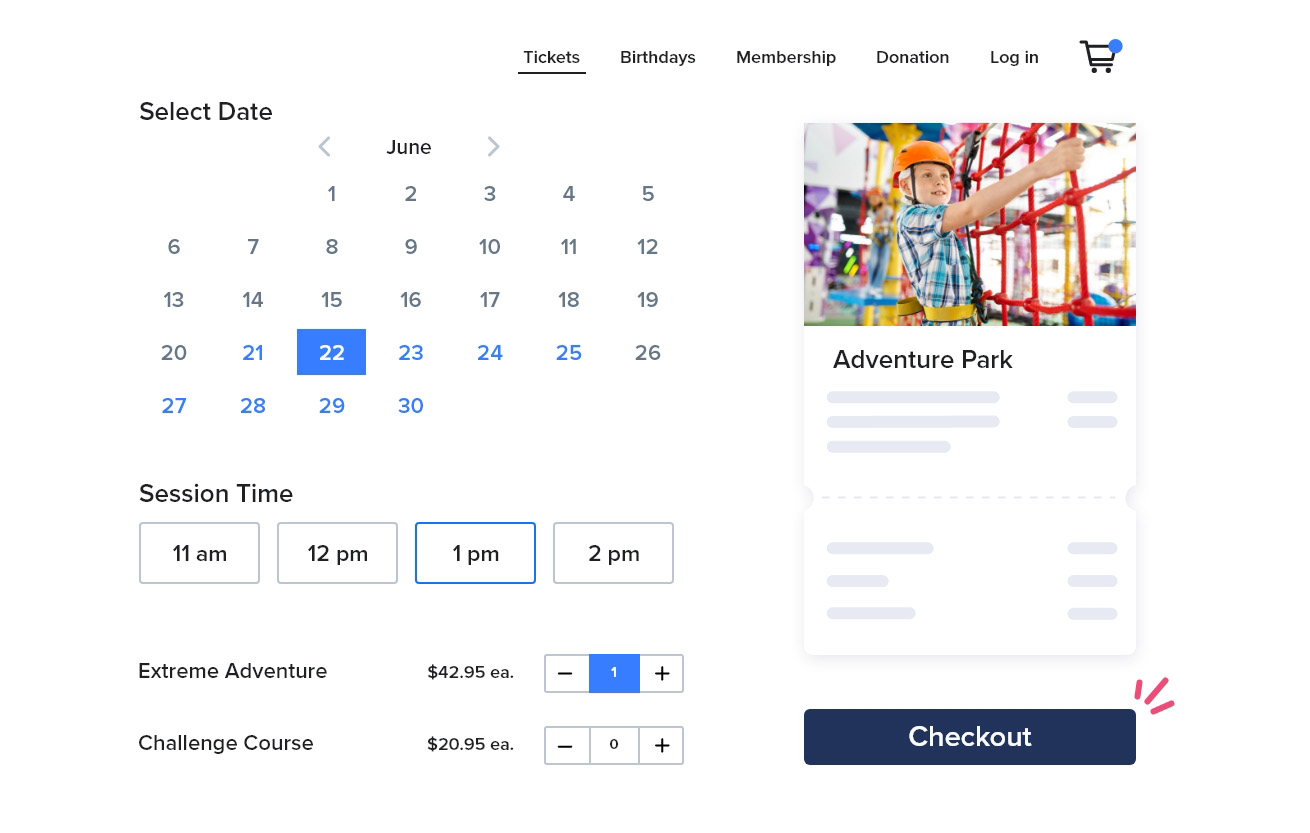 Flexible Ticket Types
General admission,
groups & sessions
Customizable ticketing to fit your needs. Passes, vouchers, promo codes and discounts.
Any day tickets, multi-day, group discounts
Date specific tickets - Capacity limits
Set up time slots to allow entry at a specific time.
Book groups, camps, and field trips.
Learn more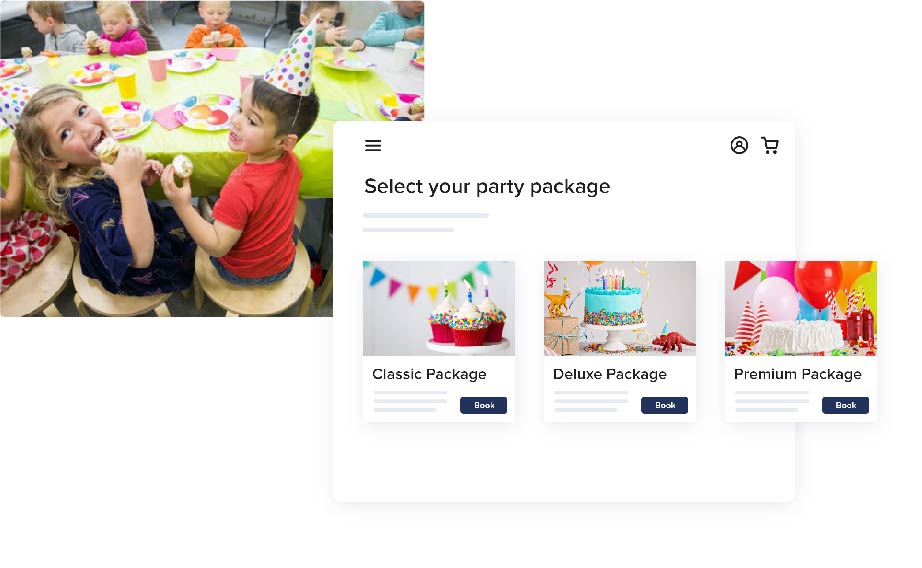 Online Party Booking
Party bookings 24/7
Customers can book and pay for parties online. No need for phone calls or downloaded request forms.
Calendar view with real-time availability
No double booking
Offer customized party packages
Offer add-on upsell options
Learn more
Features to grow your indoor playground business
Ticketing
Sell tickets online, on-site and mobile. General admission, timed-entry, sessions and groups.
Memberships
Individual, family, renewal and gift. Take and store member's photo for quick identity verification. Fast processing online and on-site.
Upsell, add-ons, and bundles
Increase revenue with upsells offered during the check-out process.
Groups & Field Trips
Online booking with real-time calendar availability. Create custom forms and waivers. Manage and check-in attendees. Group rates and discounts.
Online Party Booking
Book online with real-time availability. Customize party packages with add-ons.
Flexible Payments
Securely accept credit card or ACH payments, process refunds, provide discount options, and offer gift cards.
Donations
Accept online donations, one-time and recurring. Create fundraising campaigns.
Online Camp Registration
Create custom forms, automate communication with campers, and accept deposits and payments online.
Sell Online
Branded online store to sell tickets, memberships, merchandise, gift cards, book events, parties, camps & classes.
Gift Cards
Your guests can purchase eGift cards online or in person and email them to their friends and family. Can be redeemed online and in-store.
Discounts & Promo Codes
Coupon codes and auto applying rules allow a percentage or fixed amount to be discounted from the product price or order total.
Reports & Analytics
Sales summaries; product, category, and discount sales; manifests; attendance; redemptions; general ledgers; and more!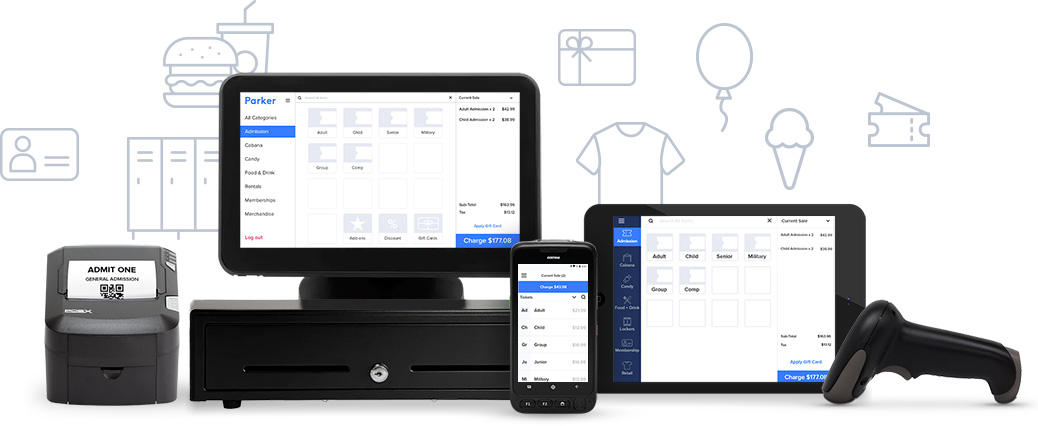 Onsite & Mobile
Point of Sale for Indoor Playgrounds
Easy to use with intuitive user interface and simple navigation, makes it easy to train your staff.
Improve customer experience with fast and easy guest check-in.
Efficient payment processing – accept all payment types (cash, credit cards, mobile payments) and manage inventory in real-time.
Sell walk-up tickets, memberships, events, merchandise, food & beverage, gift cards and more.
Rentals can be purchased with refundable deposits.
Learn more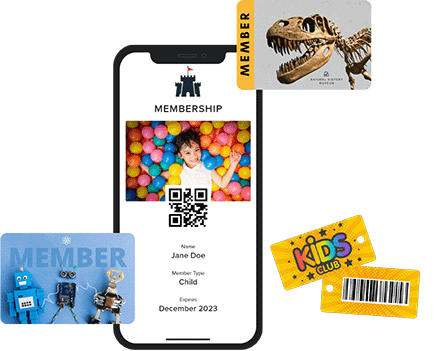 Memberships
Sell memberships
online & onsite
Quick & easy pass processing
Skip the ticket line. Members can quickly scan their card, mobile QR code or wristband for speedy entry.
Fully Integrated – Members can reap the benefits and discounts throughout your business.
Photo ID – Take and store member photo for quick identity verification at points of entry.
Activate pre-printed, branded pass cards and key tags.
Learn more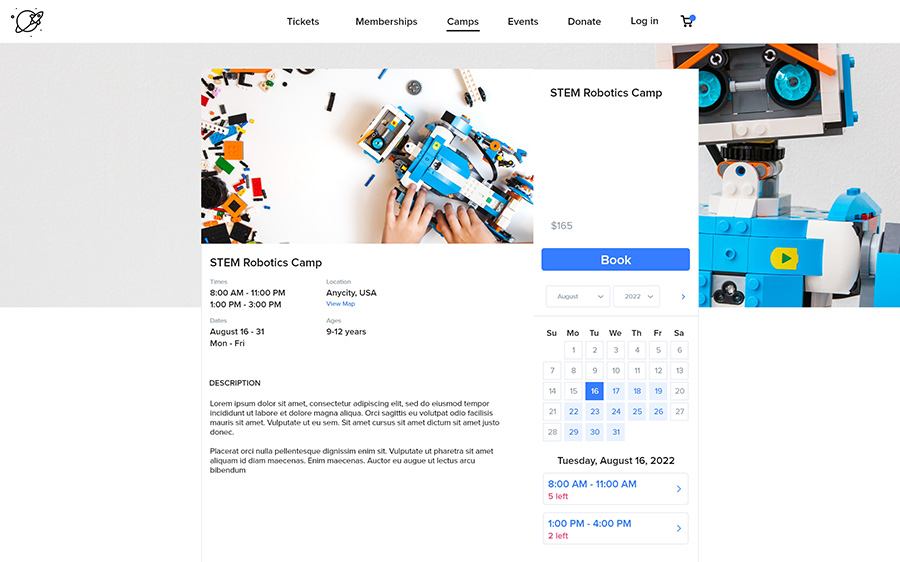 Online Camp Registration
Camps & field trips
View calendar with real-time availability
Clear description of your camp offerings
Flexible schedule: session, weekly, and day camps
Set capacity limits and show the number of spots left
Offer camp add-ons: t-shirts, photos, extended care
Learn more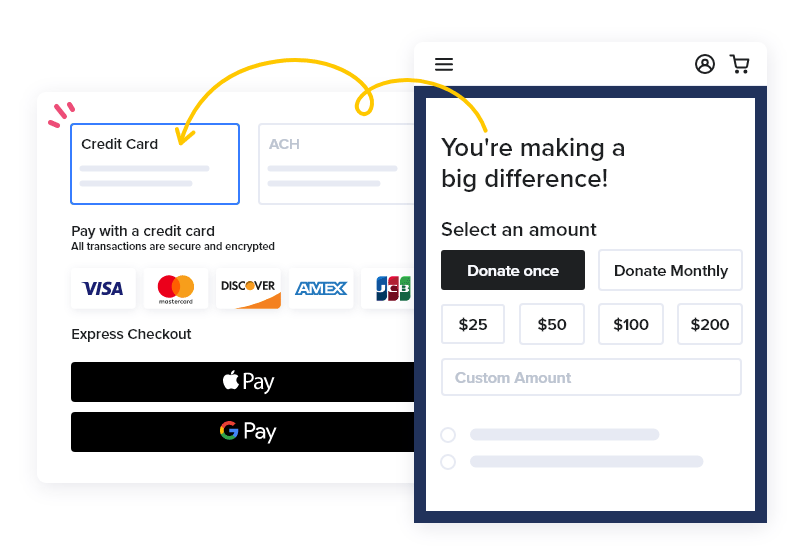 Online Donations
Giving is easy with
online donations
Your donors can choose one-time or recurring donations.
Customize pre-set donation amounts to create impactful asks.
Send automated Thank-you emails to donors.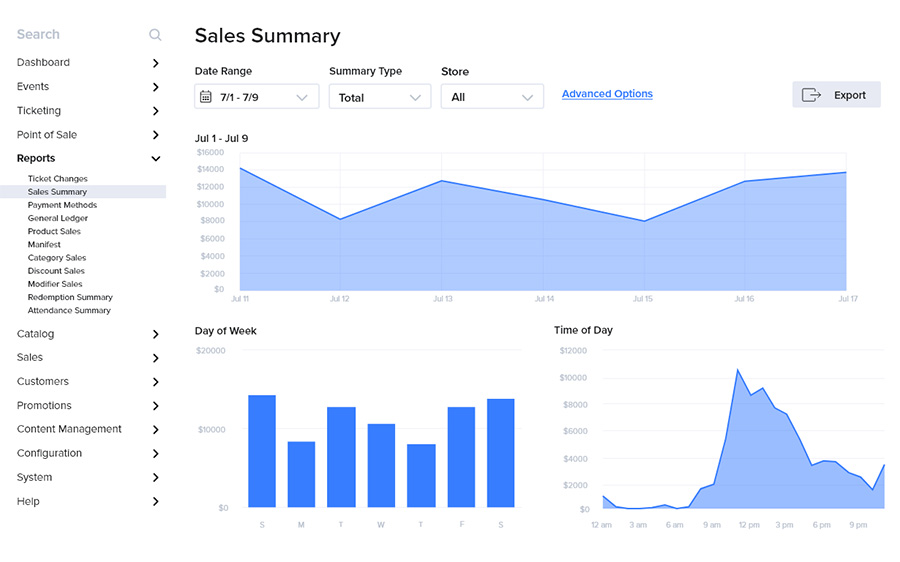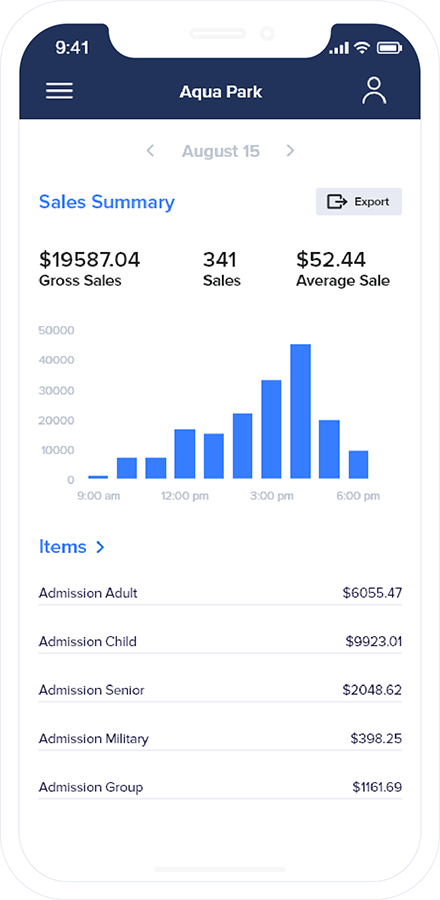 Real-Time Reporting
Make business decisions backed by data
Easy-to-use reporting dashboard
Track sales, attendance, and redemption in real-time.
Visualize trends with built-in graphs.
Custom Reports, Scheduled Delivery, Export to Excel
Sales Summary, Product Sales, Category Sales, Cashier, General Ledger
Get a quick demo
See how Parker can help you simplify your day-to-day tasks, delight your customers, and grow your revenue.
Fill out this form and we'll be in touch within 24 hours!