Gift cards can be beneficial for you and your customers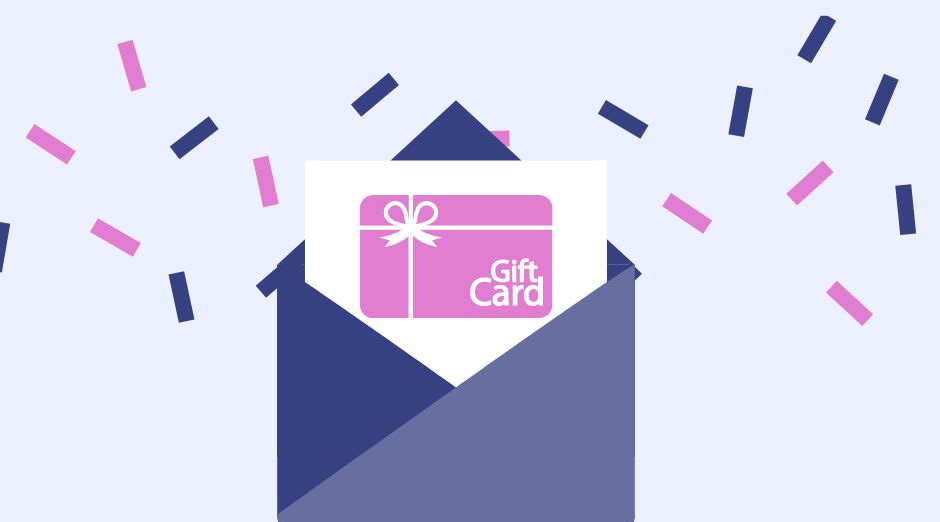 Great for Business, Great for Customers
It's pretty simple. Gift cards are effective in increasing sales and revenue, super convenient for customers, and are a great way to advertise your brand and get the word out. Everybody wins.
Benefits for Businesses
Generate and enhance sales and revenue – Gift cards bring more customers, givers and receivers, to your online store and venue. Many spend more than the face value on the card. Likewise, unspent balances are added incentive to visit again or become pure profit.
Increase brand awareness – Design your gift card with your company logo and brand to work as a marketing tool in the customer's pocket. As gift cards are purchased to give to friends and family on special occasions, your brand continues to be seen among new customers. Gift cards also tend to outperform other marketing strategies.
Invite promotional opportunities - Have customers purchase and/or activate their gift card online so you can collect email addresses for your mailing list. This allows you to touch base more often, sending them special offers and promotions. Also, link the gift card to your website so customers will revisit your store and, quite possibly, purchase more while reloading or checking the balance on the card.
Build relationships – A customer loyalty program connected to the gift card allows you to adapt sales and promotions specifically to the customer. Then, create rewards tailored to customer buying habits that can lead to repeat business and brand fans. Investing in customer relationships will pay off in the long run.
Benefits for Customers
Give the gift of convenience - Gift cards can be found everywhere. Everyone is buying them, using them, gifting them or asking for them. They offer great convenience when they can be used any time, at any participating location, and toward any purchase.
Save valuable time – Customers know the recipient will get something they love with this easy gift solution. Plus, gift cards can be purchased and delivered in a flash for perfect last minute gifts.
Control spending - Customers can easily control spending with a pre-paid, reloadable card. This is a great option for parents who want to give their kids freedom to purchase items without keeping track of cash.
Perceive greater value - A gift card makes cardholders feel like they have money to spend immediately, unlike coupons. Plus, over half of consumers using a gift card will visit more than once to deplete their card, providing additional upsell opportunities.
Gift Cards Are Win-Win
So, why are gift card programs a win-win for businesses and customers? Bottom line, businesses make money and customers love them. Whether your business currently offers gift cards or would like more information on how you can add them to your store, Parker can help. Take advantage of all that we offer and go for the win!