Easy Tips to Generate More Revenue with Parties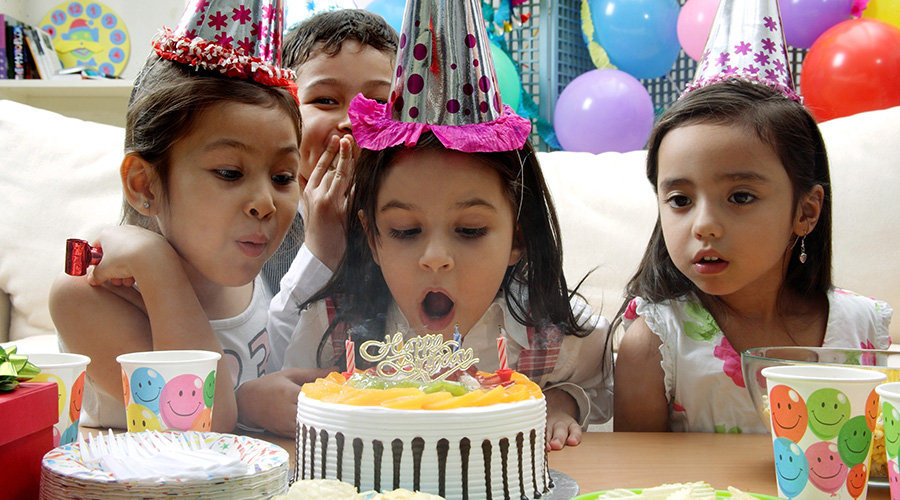 Everybody loves a party
From backyard gatherings to celebrations at a fun venue, there's nothing better than a well planned, easily executed party. Parker customers find that birthday parties can be a stress-free way to generate more revenue simply by having the right tools. Let's get this party started!
1. Create or enhance basic party packages with add-ons.
First, create or revamp a few basic party packages and price levels. Ideally, three options allows customers to determine which option and amenities fit best within their budget.
Each package should include admission for up to a minimum number of guests and a reserved party area. Additional guest pricing can then be determined and added by the customer as needed. As the party packages increase in price, Parker's checkout experience quickly and easily allows for the inclusion of other values amenities like a meal and drinks for each guest and preferred party area options.
Then, highlight other items for the guest to choose at the time of purchase. Revenue can be strategically increased in a click through simple add-ons that compliment party package amenities. A variety of treats like ice cream, popcorn or special drinks as well as retail item like t-shirts, toys and souvenir cups are all great ideas. Don't forget to think outside the box for inspiration.
2. Say goodbye to phone tag. Online party booking is convenient for busy parents.
With unique online sales and reservation systems, it's easy for our customers to find creative ways to increase revenue with parties. This allows them to focus on upselling the guest experience
From basic party package setup to unique offerings and add-on products, party revenue can be maximized while avoiding the possibility of over-booked party areas with the controlled inventory setup.
Parker Software allows convenient, turn-key party packages that provide easy online booking by date, time, and party locations, expanded party package add-on options for additional revenue and online reservation reports for staff that make party execution a piece of cake.
3. Focus on marketing and advertising to promote.
The best way to create awareness and increase business and revenue is to advertise and promote your parties in diverse ways. Bright fun signage in the park is a must. Be sure to have signs or banners that include contact information in designated party areas and high traffic areas like front gates and restrooms.
Digital message boards, in park radio, and party ads in flyers, brochures, and menus also increase exposure. Keep your website updated with the most current party information and take advantage of social media. Facebook Twitter and Instagram are essential for parents and kids alike these days. Parker offers social media options that encourage and give guests the ability to tweet post and recommend products online for all their friends and families to see.
Finally for low-cost options consider trading for space and local family magazines and directories and inviting mommy bloggers to experience a party in exchange for recommendations. By far the best source of marketing is word of mouth. Create new and repeat business with a phenomenal guest experience that will leave patrons talking about your venue for years.