Benefits of Season Passes and Memberships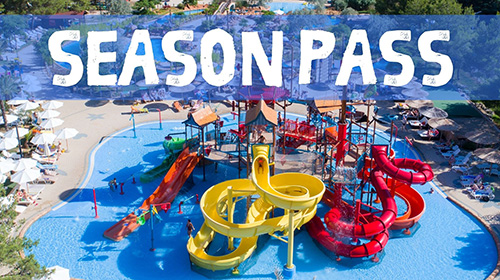 Benefits for Guests & Operators
In a recent IAAPA news article, they talked about how season passes help motivate customer behavior and spending which ultimately generates more income. Selected managers gave examples of how to make the most of this revenue driver by sharing their self-proven best practices.
Best Practices for Venues
Push season pass sales early to provide needed income for expenses and improvements before the next season.
Add perks that drive season passholder in-park spending.
Stress value in all communications so guests can easily see the benefits of a season pass.
Be clear and state policies, rules and restrictions in convenient, accessible ways to avoid confusion including website and email updates, rack cards, signage and flyers.
Analyze pricing so you don't oversell or undersell your product/experience. Sometimes you can reach more people with a lower price option. Find the mark that works for you.
Convert the crowd with timely email broadcasting and visibility to drive incremental business and new customers.
These are great tips to get started or improve any season pass membership program. Of course, the goal is to create value that results in multiple visits that will boost attendance with friends, family and dollars to spend at your facility. The same examples listed above should also provide benefits and perks that get your customers excited to become pass holders.
Best Perks for Guests
By purchasing season passes early, guests receive the best price and more perks.
Customers live for perks like bringing a friend for free, discounts for parking, food and beverages and merchandise.
Guests appreciate knowing the true savings value and benefits of being a passholder when it is conveniently laid out before them visually.
Easy access to information and FAQs about season passes and benefits is important to guests to set expectations and maximize their time, fun and experience.
Customers like having multiple options so they can choose what's best for their family and budget.
Guests feel empowered with regular communications that give first-hand knowledge of offers and upcoming events that encourage them to bring others along for the ride.
Best Value for Both
Fundamentally, the value of a membership can be priceless for both venues and guests. For businesses, season passes drive an increase of additional spending with add-ons which helps generate more revenue. The data collected from pass holders also delivers key information for better business decisions. For guests, additional benefits like quality leisure time, exclusive offers for special events, early access opportunities, in-depth exploration and discovery of rides and amenities are some of their favorites.
Get the best of both worlds! Turn your guests into regulars. Start brainstorming ways to create or improve your season pass program that will continue to motivate your guests and drive sales growth. Decide on pass options that work for your venue, add desirable perks and upgrades, and make a run for the money. Need some help? Contact Parker for one of the best season pass solutions around.