Party Booking Software
Book more parties
Your customers can book parties online anytime.
Convenient and saves time for everyone!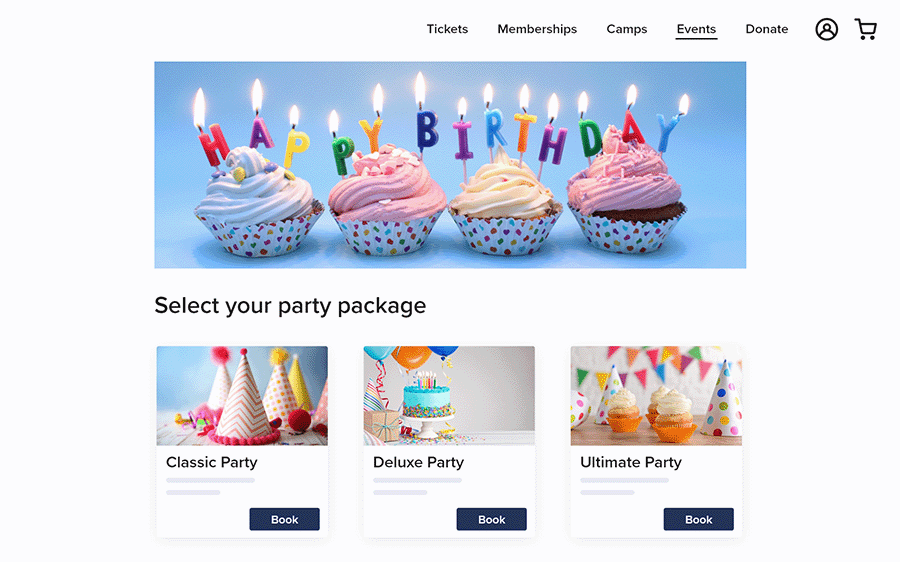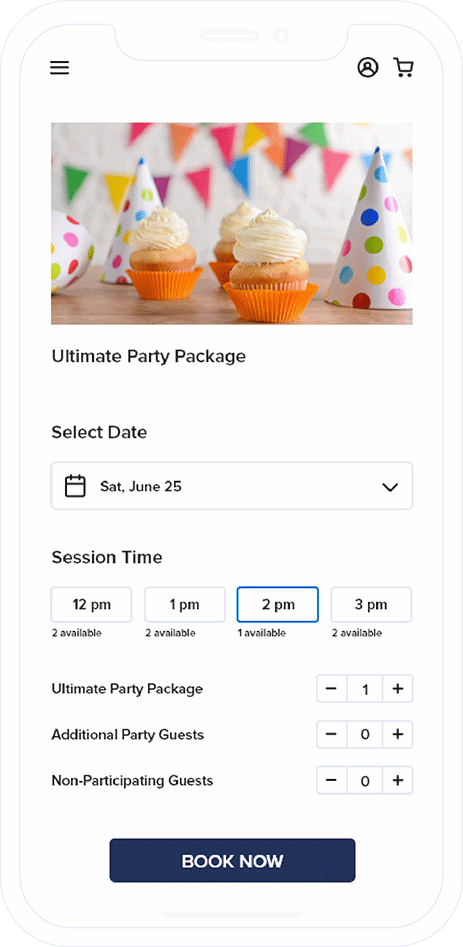 Try Parker Today
See how Parker can help you simplify your day-to-day tasks, wow your customers, and grow your revenue.
Fill out this form and we'll be in touch!
Your customers can book parties
directly from your website
No need for phone calls or downloaded request forms
Online Party Booking
Party Bookings 24/7
Customers can schedule and pay for parties online.
Availability updated in real-time
No double booking
Offer custom party packages
Your toolkit for parties
Online Bookings
Guests can book parties 24/7 with real-time availability. No double booking.
Custom Party Packages
Simple to complex, tiered pricing options
Add Ons
Increase sales by offering add-ons, pizza, cake, party favors, experiences, and more!
Speedy Check-in
Easily account for everyone coming through the door
Event Schedule
Gain insights and prepare for the day and weeks ahead
Capacity Management
Track and control your capacity for your party rooms, and cabanas
Rentals
Inventory controlled event rooms, cabanas, lockers, tubes, and other limited resources. Refundable deposits
Event Analytics
See which packages sell, guest counts, and revenue for events in real-time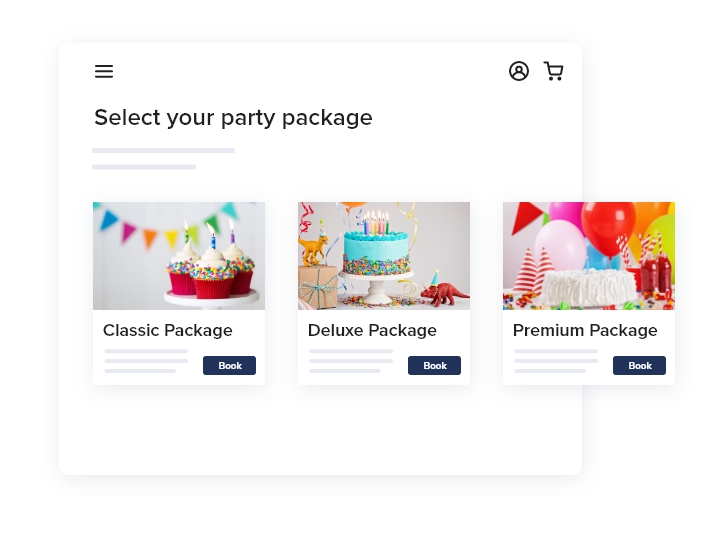 Party Packages
Custom Party Packages
Your party packages can be as unique as your business.
Packages can be simple or complex
Packages include a description, fee, and optional deposit
Calendar view with real-time availability
Offer add-on options to party packages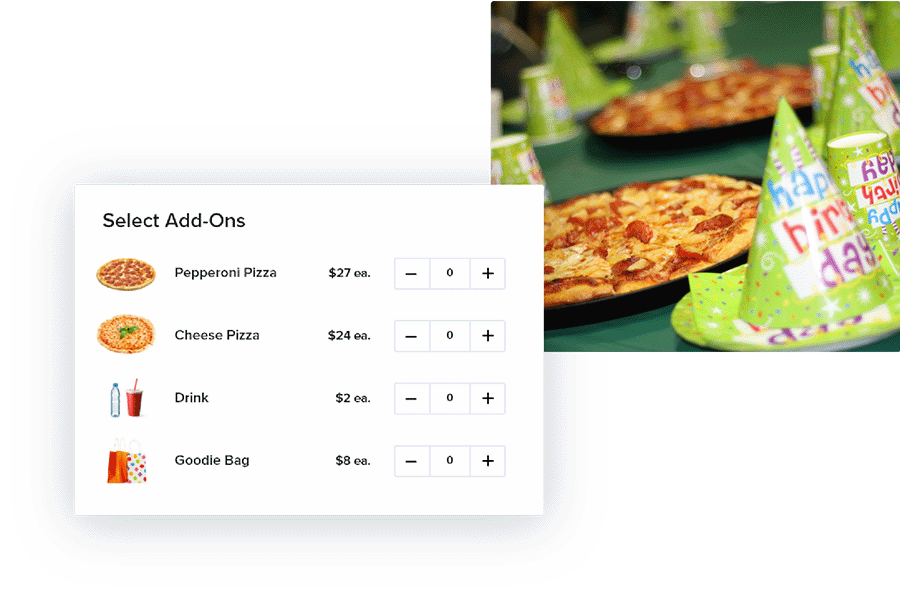 Upsell
Event Add-Ons
Add-ons bring excitement to any event and increase sales!
Customers can easily upgrade party packages with add-ons
Add-ons are customizable, food, drink, additional guests, party favors, and more
Add-on experiences like face-painting, attraction rides, animal encounters, unlimited options.
Custom Forms
Customer Details
Collect specific information about the event and your guests ahead of time to better serve them.
Forms are completely customizable
Capture text, date, checkbox, and drop list fields
Make input required or optional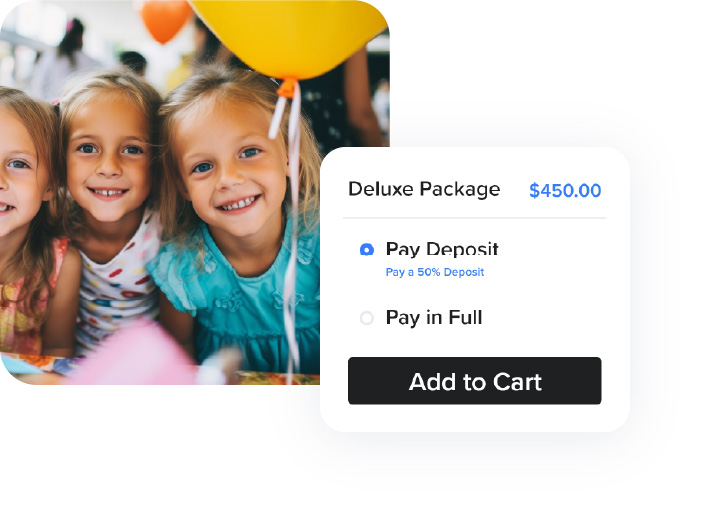 Online Deposits
Accept Deposits Online
Deposits can help guests fit their ideal package into their budget.
Offer optional deposits for higher priced party packages
Set the deposit amount you want to charge and collect the balance at a future date
Customers are emailed a link to securely pay their balance due